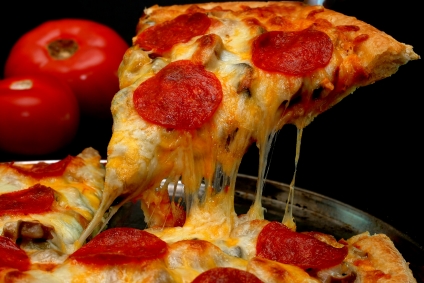 I finally watched the movie version of ,,Eat, Pray, Love" last night, starring Julia Roberts and Joaquin Bardem, James Franco plus several other beaus (all madly in love with her, of course).
I read the book. At the time (2008) I even enjoyed it and found some truths in it, especially since I had just returned from a year abroad that had transformed me and unveiled sides of me I didn't even know I had. It was a good read, that I could somehow relate to.
The movie now…that's a whole different story. As I said: I read Gilbert's book. I knew the storyline, I remembered the idea behind it. Had I not read that 200-pages-thing…this movie wouldn't have moved me half an inch.
These are my major issues with the flick:
1. Yes, Gilbert had a rotten marriage, a failed love affair and she was depressed. She explained it beautifully in the book. Julia Roberts does her best in this movie and she is gorgeous. However…the character is very superficially sketched. One moment she's at a party talking about her book, next scene she's crying on the bathroom floor. One moment she's staring lovingly at some youngster telling her that he sees, ,,dolphins clapping in her eyes", the next moment she's on the floor again (in the bedroom, this time) crying and saying she doesn't know who she is anymore.
Things like this do happen to people, in real life, but if you haven't read the book, there is no chance you'll feel sorry for the character played by Julia Roberts. Or relate to her. Or feel the slightest emotion. The only thought you'll have wandering in your head will probably be ,,Hey, I wish I had HER problem".
2. The book had tense moments, climaxes. At the ashram in India, for example, Liz Gilbert had problems focusing during the meditation sessions. The breakthrough is actually the very moment that spins her life around. In the movie, however, the ashram episode is totally flat, nothing major happens.
3. Inaccuracy: in the beginning of the movie, the Bali old man (my absolute favorite character, by the way) tells her she will lose all her money but eventually get it all back. This never happens. Don't tell me it's about losing money to her husband after the divorce, because he doesn't accept a single penny, even the movie makes it clear he wanted HER, not the money).
The prophecy does have a meaning in the book, because Wayan, the healer from Bali, manages to extort Gilbert in some way, disappointing her. Everything is fine in the end, but it does create a moment for pondering on friendships, life and forgiveness. Guess what…NOTHING happens to Julia Roberts in the movie. Her only slightly dramatic moment is when she turns her back on hottie Javier Bardem because of an inner ,,balance issue".
If I were to summarize this film, I'd call it ,,the movie in which NOTHING HAPPENS". Julia eats spaghetti and comes to terms with wearing a size 8 as opposed to a 6. And she cries, she sighs, she has weepy flashbacks, she frowns. A lot. You just don't know WHY in the world she does it and what her problem was all along. The fact that her toyboy doesn't fold her intimates anymore? Her husband who wants to go back to school and change his career as opposed to going to Aruba for three months? What can I say: I, too, would divorce that bastard in a heartbeat!